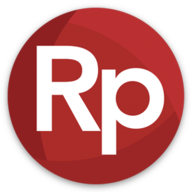 RupiahToken Blog
—
Rupiah Token (IDRT) is Officially Listed on Krystal
Share this
Rupiah Token (IDRT) is Officially Listed on Krystal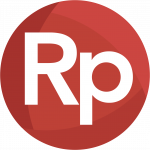 Rupiah Token
Fri, 04 June 2021 - 4 min read
We are pleased to announce that Rupiah Token (IDRT) is now available on Krystal. Krystal is "One Platform, All DeFi"; a platform that brings you the best DeFi services under one roof. Krystal currently supports Ethereum and Binance Smart Chain (BSC), with plans to expand its support for more chains in the future. Rupiah Token is proud to announce this great milestone as Krystal and Rupiah Token share the same goals, which is to provide the best access to the crypto ecosystem in order to boost its acceptance globally. Without a doubt, this IDRT is expected to accelerate DeFi market penetration to more Indonesians. 
Download and Use Referral Code to Get Benefits!
Before diving deeper into Krystal's features, you can first download the Krystal application on the App Store or Google Playstore. Once downloaded, you can create or import your existing ETH wallet, and use our special referral code: NTNTXXVH to earn benefits in Krystal Points which can be converted to ETH. 
Click here to watch a quick video tutorial on how to create a wallet on Krystal.
Krystal's Features
Portfolio Management
Manage your portfolio and track balances of your Ethereum and BSC wallets
Swap
Swap tokens easily on Ethereum and BSC. Krystal is currently integrated with various liquidity protocols such as Kyber Network, Uniswap and PancakeSwap (both V1 and V2), with plans to integrate with more protocols in the future. 
Earn
Krystal queries lending platforms such as Aave and Compound to provide the best interest rates for you. With an intuitive and friendly UI, you can set up and enjoy earning interest simply and quickly. 
Krystal Point
Earn rewards in the form of Krystal Points. Our app-exclusive rewards scheme that awards you with points by performing simple tasks – referring friends, Most importantly, accumulated KP can be converted to ETH and BNB (coming soon) anytime and transferred into your wallets.
How to Swap  IDRT on Krystal:
You can start connecting your current wallet and swap IDRT on Krystal:
Create or import a wallet onto Krystal and input the referral code NTNTXXVH 
You can start finding the assets e.g. IDRT on Krystal and begin depositing the funds to the relevant wallet address. You can also create or import more wallets by clicking on Settings > Manage Wallets.'
You can then simply swap your crypto assets to many other ERC20 crypto assets seamlessly with lower slippage, as Krystal is currently integrated with leading AMMs such as Kyber Network, Uniswap, and many more. 
For further information regarding the Krystal app, please visit: https://Krystal.app/ 
About Rupiah Token (IDRT)
Rupiah Token (IDRT) is a stablecoin that is backed 1:1 by fiat Indonesian Rupiah. IDRT is available on multiple blockchain namely Ethereum (ERC-20), Binance Chain (BEP-2), and Luniverse chain. We are the first and most adopted Rupiah stablecoin in Indonesia. The way Rupiah Token works, in a nutshell, is that our user can simply deposit 1 Rupiah Token for 1 fiat Rupiah and withdraw the Rupiah Token back to fiat Indonesian Rupiah at any time via our platform (https://rupiahtoken.com/) or via mobile wallet app (https://Pintu.co.id) We can always guarantee that the Rupiah Token is backed by fiat Indonesian Rupiah in our bank account and we are regularly audited by an independent auditor to prove such collateralization.
About Krystal
Krystal is an all-in-one DeFi platform that has brought together the best DeFi services under one roof. To achieve substantial liquidity for its users on both ETH and BSC, it has integrated DEX protocols like Kyber Network, Uniswap and most recently, PancakeSwap. Other key highlights of Krystal include earning interest by supplying tokens (integrated with Aave and Compound), hassle-free portfolio management, and even a referral program. By consolidating the best DeFi services under one roof, Krystal has successfully created a frictionless experience for users, saving users time, money and effort.
Krystal operates in a non-custodial manner – wallets created on Krystal are non-custodial and users have sole control of their private keys and funds. 
This is just the dawn of the possibilities Krystal can help users achieve, as the team continues their work towards introducing more integrations and product offerings, and expanding its services to other chains and networks.
What is a non-custodial wallet?
A non-custodial wallet is a decentralized-type of blockchain wallet whereby you need to handle your own private keys in order to access your assets in that wallet. One advantage of a non-custodial wallet is that you have sole whole control over your assets. However, you need to also beware that if you lose access to your private keys, there is no way that you could retrieve them. Accordingly, you always need to keep your private keys in a safe and well manner.